Sunday School

Our Sunday School is for Children ages 3 through 8th Grade. It is a Bible based program that includes a Bible Story of the week, and often games and crafts. Children are divided up by grade.

How to register

: Download and fill out the registration form (below) and return it to the office or

stop in the Sunday School office on Sunday morning during the school year (see

Map

).

Where:

Children meet in their assigned classroom.

When:

Sundays (September - May) from 9:15 - 10:15am

The Sunday School packet includes the schedule, lesson schedule, information on the Gatherings and music ministries, and a map of where classes meet.

Christmas Program

The Christmas Program is a special service led by the Sunday School children. Each grade is assigned a part (ie. Shepherds, Angels, Sheep, a song). They tell the Christmas story through songs and Bible readings.

Watch the 2017 Program

here.

Confirmation

Confirmation classes are for students in 7th and 8th grade. It prepares them to be full members of the church. Topics covered are:

How Christians Live (The Ten Commandments)

Who God Is (The Apostles' Creed)

How to Pray (The Lord's Prayer)

How to Forgive and Be Forgiven (The Office of The Keys and Confession)

What Baptism Is (Holy Baptism)

What The Lord's Supper Is and Does (The Lord's Supper)

Classes are held Wednesday nights from 6:30-7:30pm from September - May. Requirements to get confirmed are: attending class, attending Sunday School and services, writing sermon summaries, and participating in Youth Serving Christ (ushering a couple of Sundays).

If you would like to sign your child up or have any questions, please contact the office (715-384-3535 or christ.marshfield@gmail.com). 7th graders will receive a packet mid-August with more information.

(Adults who are not confirmed need to meet with the pastors one-on-one. We do not currently have an adult confirmation class).

Early Communion

Our Early Communion classes are for children in 5th-7th grade. They meet twice, usually sometime in the spring. The 2018 classes are May 8th and 15th from 6:30-7:30pm. Students must attend both.

You do not need to register.

Early Communion was celebrated at the 10:30am service May 20th.

Early Communion classes teach children what the Lord's Supper is and its importance. Children are not required to take Early Communion. The same topics are covered in Confirmation. This is for children who wish to participate in Communion before their Confirmation day.
Powered by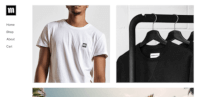 Create your own unique website with customizable templates.