Future Mission Trips
We are going back to Guatemala the week of October 5-12, 2019. If you are interested in hearing more about the trip as it gets closer, please contact the office and we will get you on the contact list. There may also be an opportunity for a mission trip right here in the States soon. If you are interested in that, please also contact the office to get on the list.
---
2017
Mission Trip Presentation
---
Day 9 (Nov 12th)
12:45am:
We just made it to our hotel in Chicago, safe, sound and tired. We should be back to Marshfield Sunday afternoon.
- Pastor Andrew

---
Day 7 (Nov 10th)
Well as our time closed this amazing week we had, we got to finish with some amazing children, as well as share how our week went.
​
This morning started out with some lovely egg and cheese biscuits for breakfast at
7am.
After, Ana gave us our devotion about our body, and how everything works together, and if we didn't have one thing, everything wouldn't work correctly. (1 Corinthians 12:12-30) We also took our final group pictures with the Guatemalan missionaries, as well as the groups we came here with. Last night we were given the choice of either going to the Mayan Ruins or the coffee plantation. I choose to go to the Mayan Ruins, so after all of our wonderful pictures we took, we headed out for the Ruins. On this trip, we learned a lot about the Mayan culture, and how they do have very distinctive beliefs. On our way back from the ruins, we also got to stop at a wonderful house, where a 30 year old man was painting some very colorful, wonderful pictures. Once home, we have a great variety of leftovers to choose from. Here we got to not only eat some more AMAZING food from Ginny, but to ask our last questions for the Missionaries before we said our See You Later. At
2pm
we had our final bible lesson for the week with some more wonderful kids. Since this group only had about 12 children, versus the 250 we had yesterday, we did have to change our skit up a little bit, but overall we still had an amazing time with the children. With a little time in between the lesson and dinner, we helped Oscar cut out pieces of the craft for him for the kids to do next week. And then came the final time, to say our See You Later to our new family. God's work truly does amaze me in how fast he can work. I think I can speak for everyone here, that once you come to this missionary team, you will ALWAYS be apart of it.
5:30
was dinner time, and our lovely Guatemalan meal was PIZZA. We had some pizza from telepizza, and told some stories about years past in the missionary house. Finally, to end our day we went upstairs and did our Waterboarding as Ginny puts it. Happy and Sad tears were shed, but we all know this is not a goodbye. This insisted of the hardest questions and the flip in life of changing from the love of Guatemala to coming back home. A couple of these questions were, What surprised you most in Guatemala? and How did you see God work this week? These were some very hard questions to answer, not because there was nothing to talk about, but because there is so much to talk about. As the saying of Kevin goes, "Things are not always as they seem." One saying I can safely say we all live by.
Have a wonderful night, and we can't wait to tell you all about our work when we get home,
Brooke and the Guatemala mission team
---
Day 6 (Nov 9th)
This morning we had breakfast at
7 A.M.
followed by devotions at
8 A.M.
which was lead by Sandra. By
9:30 A.M.
we had to leave for Gonzalez. When we arrived we did some house visits, Alyssa met her sponsored child Katerin, and Lori met her sponsored child Dolce, After house visits we had lunch which was then followed by the children's faith lesson. There were about 230 children there and all the children were excited to learn and hear about God's word. Everyone enjoyed playing with the children and helping them with the crafts. Afterwards we cleaned up and put away our things and left to return to the house, once we returned there was dinner waiting for us at about
5:30
and were told about tomorrows plans which consists of visiting some Mayan ruins and going to pick up coffee. Heading to devotion.
- Autumn Salzwedel
---
Day 5 (Nov 8th)
​Good evening everyone,

We had a full day today. We were up at 0530, breakfast at 0600 and on the road by 0700. (no AM devotion - no time) We had a beautiful two hour drive through the mountains. We arrived at Buena Vista at about 0900. (the last 20 miles were on washed out, rocky dirt roads) We dropped off all the supplies and our nurse, Anna, set up the medical clinic.

Kevin took us for a tour of the village and the school. (the only school is grade 1-6) We prepped for Bible study and crafts in the soccer field. The kids soon came in and filled the area. We had a total of 130 kids. Afterwards the kids get a snack of tortilla with refried beans and cheese.

We then set out for a house visit which was another hour drive over the same roads through sugar cane fields. The house visit was with a young man who has had diabetes and then suffered a stroke. The nurse came along and did her check and we prayed with him and his brother and grandmother.

We then began our travels back to meet up with the rest of the group at Buena vista and then the two hour drive home to the house. We arrived at the house at 1700. It was a GREAT day! Looking forward to tomorrow's adventures.

On my way to evening devotions.

Blessings,

Lori

---
Day 4 (Nov 7th)
​Hola from Guatemala,

Today we drove for 1 hour to Amatitlan this morning at 9:30. First we split into two groups and went on home visits. The one I went to had a women who was in a motorcycle accident last year but just recently got sick. She has 4 kids ranging from ages 17-9. She was taken to the hospital later today and we just found out that she is receiving what she needs to get better. The whole family was very happy that we were there to pray for them.

Next we went back to where we were going to have the Faith Lesson for lunch.

After Lunch we went and visited a family near by with a 75 foot well dug by a man that lives there now. The water in the well is very hot from the volcanos.

The biggest part of our day was teaching the kids our Faith Lesson and craft about Abram. We finished up our day with packing more craft packets which is awesome that so many kids want to hear God's word.

We are all doing well and are so excited to share our stories when we are back.

God's Blessings,
Alyssa


---
Day 3 (Nov 6th)
​We have had a busy day in Guatemala today. We started our day with devotions led by one of the Guatemalan Missionaries (Manuel) and talked about the hope we have in Jesus even in the midst of all the turmoil on earth. Next, we went to visit a woodshop that was started by a gentleman from Boston who was moved to find opportunities for young men who were living on the streets in Guatemala and also lead them to faith in God. Along with the woodshop, there is a shelter that operates 24/7 to house the boys and help get them on the right path.

Next we went to the observe the dump in Guatemala City, which is where many of the poorest live and also rummage for discarded items that might be of value. This was a very humbling and eye opening experience for many of us.

After an authentic lunch of rice and beans we went on home visits. The team of 13 people was split into two separate groups accompanied by one of the Guatemalan Missionaries to visit the homes of the people that have been connected to the mission in some way. The group I was in had the opportunity to visit two homes. One of the most profound things about those visits was the deep and sincere faith each of them had in God and also their desire to pray for us, our families and our home country.

Once we returned to the mission house, we ate supper and prepared for our faith lessons that we will be leading tomorrow in Amitalan.

We wrapped up our day with a devotion led by Pastor Andrew where we talked about how through all the experiences we have here, certain things will always be etched in our minds. In Isaiah 49:15, we are reminded that God has each of us etched in the palms of his hands.

We are all doing well and are enjoying the warm weather as well as our time for fellowship with the mission team. Thank you all for your prayers and support, this has already been an impactful experience and we are just getting started!

In Christ's Love,
Cherian

---
Day 2 (Nov 5th)
​After arriving safe and sound in Guatemala late on Saturday evening, our team spent their first full day in Guatemala on Sunday. We walked to church in the morning and experienced a Guatemalan worship service. There was contemporary music, liturgical dancers, and a sermon based on James calling us as Christians to reach out to orphans, widows and others in need. In the afternoon, back at the Groundwork Guatemala mission house, our team worked with our new friends from St. Luke's in New Richmond to unpack our many bags of inkind donations. What a blessing those items will be for the people and ministry here in Guatemala! Following that our combined team worked to count out and sort a month's supply of children's vitamins into 500 individual plastic bags to be delivered in this next week. We did the same for Adult vitamins after that. We joked that there will be no need to count sheep to fall asleep tonight as we will all likely fall asleep counting vitamins instead! Throughout the day we were blessed with wonderful meals for breakfast, lunch and dinner as provided by our gracious hosts at Groundwork Guatemala. We closed our day in devotion, remembering that we are God's children, that He has called us to be His witnesses, and that He promises to be with us always as we do just that, even all the way here in Guatemala.

Tomorrow we will meet some of the Guatemalan missionaries, visit some other ministries around Guatemala City, and spend the afternoon visiting with some Guatemalans in their homes. We look forward to that opportunity to share God's love. Thank you for your continued prayers as we do.

In Christ,
Pastor Andrew

---
Day 1 (Nov 4th): Traveling
Leaving at 6:15am from Church to drive to Guatemala.
Update - October, 2017
​Here We Go! After six months of preparation, overwhelming support from our congregation, and much excitement, our congregation's first ever mission team is about to leave for Guatemala! Our team will leave early in the morning on Saturday, November 4 and we'll return to Marshfield the following Sunday, November 12. In between those dates, our days will be full serving the people of Guatemala and sharing Christ's love with them through word and action. While we are in Guatemala, we will strive to send back short updates on our activities and special prayer requests along the way. Look for those on our church's Facebook page while we are gone. When we return, we hope to share with you our experiences both individually and as a group. Until then, and on behalf of our entire team, we would like to thank you again for your tremendous support of this mission and the promise of your prayers while we are away. It is a great blessing to serve the Lord in this way, and it means more to us than we can say to know that we are in your prayers and in our Lord's hands. Here we go! - The Guatemala Mission Team
---
Update - August 27th, 2017
​Guatemala Mission Team: Celebration Sunday
By Autumn Salzwedel and Pastor Andrew

As we get closer to our congregation's mission team leaving for Guatemala in November, we are planning a special Celebration Sunday event to let you know more about our trip. On Sunday, September 17 at all services we will be sharing more about what we'll be doing during our mission trip in Guatemala, as well as ways you can support our team through your prayers or donations. Our team will also have a special gift for everyone at church that Sunday. We encourage you to make plans to join us on that day as we celebrate together the work that God is doing in Guatemala and the opportunity we have to join alongside.
​
We are so thankful for the ways you have already reached out in Christ's love for the people of Guatemala by generously donating in-kind donations at our collection display in the Narthex. We look forward to personally delivering these supplies to the mission organization in Guatemala in November. Thank you for blessing our team and God's people in Guatemala in this wonderful way. We'll see you at our Celebration Sunday on September 17!
---
Update - August 13th, 2017
By Autumn Salzwedel
This November 4-11 a few members of our church will be traveling to Guatemala to help the mission organization, Groundwork Guatemala, spread the love of God through word and action. Our team consists of Pastor Andrew, Cherian Portz, Lori Fredrick, Brooke Rollins, Autumn Salzwedel, and Alyssa Portz.
​
Groundwork Guatemala is a simple, transparent ministry based on consistent involvement from its supporters focused on spreading the gospel of Jesus Christ to the people of Guatemala, although they describe their mission with one short phrase: "Seeking the lost, equipping the found." The main thing our team will be doing in Guatemala is giving faith lessons to children in which we will bring an activity for them to do relating to the lesson taught. Our group is very excited to go on this trip, and to help spread God's word to the people of Guatemala.
Look for more information on our congregation's first mission trip in the weeks ahead, including information on a special Guatemala Mission Celebration Weekend coming up at church on Sunday, September 17.
Powered by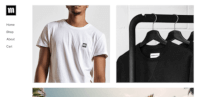 Create your own unique website with customizable templates.