How do I become a member of Christ Lutheran Church?
You have come to visit CLC and have decided that this is the church for you. Awesome! We're happy to have you. But you may be wondering, what do I do next?
Step 1: Contact one of the Pastors (by calling the Church office - 715-384-3535 or christ.marshfield@gmail.com).
Step 2: If you are not baptized, you will become a member by being baptized after a few meetings with a pastor to go over what baptism is, what we believe as Lutherans, etc.. Same goes for Confirmation (it's sort of a sped up version of Jr High Confirmation). If you are already baptized, you will become a member by an "affirmation of faith" after a preparatory meeting with one of the Pastors. (If you are currently a member elsewhere, we will also ask for a letter of transfer or release from that church).
Step 3: Fill out the paperwork. (Not as bad as it sounds). When you meet with the pastors, they will give you two forms. One is a pink information sheet. These are things like your name, address, phone number, when you were baptized, if you have any children, etc. This helps us serve you better. The second sheets is an activity sheet. These are ways you can get involved. Circle the ones you are interested in and we will pass your name and contact information on to the person in charge. They can give you more information. If you are wondering about what some of the groups and ministries are, check out our
How to get Involved
page.
Still unsure if you want to join?
If you've come to service and are still not sure if you want to make the leap and become a member, don't worry! You are always welcome to come to service and church events even if you haven't officially joined yet. We have several regular visitors that are just as important as our members. If you have questions you would like answered (whether about CLC or Christianity in general) Pastor Daryn or Pastor Andrew are always willing to sit down and talk.
What you can expect from us as a member

faithful preaching and teaching of the true Word of God
sacraments of baptism and holy communion
confirmation classes/adult instructions
friendly welcome
questions answered
involvement opportunities
attention to and prayers for the sick and shut in
Christian burial
marriage instruction and service
children and youth teaching and activities
What we expect from you as a member
faithful attendance at worship
faithful communing at Lord's supper
prayerful and financial support
prayers for church and pastors
involvement in activities
Powered by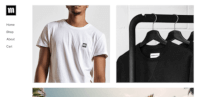 Create your own unique website with customizable templates.