Men are allowed to serve in all capacities at church. There are two men only groups.
Elders
Men 21 years and older are welcome to join the Elders.
Duties include:
Pray for, encourage, and assist the Pastors
Assist with service (including lighting the candles and communion)
Assist with contacting parishioners, especially those who have been inactive.
Contact either Pastor if you are interested in joining. We are always in need of more people.
---
Men's Group Bible Study and Breakfast
This group meets every Monday at 7:30am in the Fellowship Hall.
Our new study starts September 10th!
In addition to our amazing pancakes and sausage, we'll be studying the book, "Man Up!" by Jeff Hemmer.
Here's the synopsis:
This book is a call to fix your eyes and your hope on the Man up on the cross and to find in His selfless sacrifice the perfect example for manliness in our self-indulgent, self-centered society. That's where Man Up! really stands out in the crowd.
The book can be purchased for $9.99 currently from CPH.org or from the Kindle store online. You can sign up for ordering one in the narthex, too, and we'll send in a group order. If finances make it difficult, please talk with Pastor Daryn or Pastor Andrew, and they'll make all the arrangements so that you can have the book at no cost to you. We want everyone to be able to join us! The book is required.
This Bible study is just for men. It's a great way to start out the work week. They meet most Mondays in the Fellowship Hall. Pastor Daryn cooks breakfast for everyone. They are currently talking about Saints and Sinners.
Powered by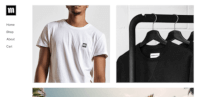 Create your own unique website with customizable templates.