We are always working to help those around us. Here is a list of some of the missions and community outreach we are involved in.
"Let each of you look not only to his own interests, but also to the interests of others." - PHILIPPIANS 2:4
---
Soup or Socks Collection


We encourage members of our congregation to give to the local Soup or Socks, a food pantry that helps those in need. There is a collection box located on the shelf between the Narthex and Fellowship Hall. One of our members updates the list on the box of those items that SOS is in need of and will deliver the donations to First Presbyterian Church in Marshfield (200 S. Lincoln Ave) where SOS is located.

We also provide volunteers for a week every two months.

Contact Gail Thomalla

if you are interested in helping.

You can check out their website

here

.
---
Operation Christmas Child


tvery fall, we fill over 150 shoeboxes for Operation Christmas Child. Members of the congregation will donate small toys, hygiene items, and school supplies to pack in the shoeboxes, as well as money for shipping costs. The 6th-8th grade Sunday School will then pack the shoeboxes. They are sent to needy children all over the world who normally wouldn't get a Christmas gift. The children who receive the boxes will also get to hear God's Word by going through a sort of 'Sunday School' type program.

In 2017 we send 171 Shoeboxes!

To find out more about this mission, visit their website

here

.

​

Watch

a video of the Sunday School students packing shoeboxes in 2014. (Video courtesy of MCTV).
---
Feed My Starving Children


We partner with other local churches to pack food for Feed My Starving Children. FMSC is a national organization that has volunteers pack scientifically balanced meal that are sent to places all over the world to feed starving children. The local mobile-pack event is held every year in April. Anyone who wants to can sign-up to pack for a two-hour shift. CLC members usually fill over 100 volunteer slots.

Find out more

here

.
---
Prayer Shawls


Many volunteers is our congregation make prayer shawls that are donated to area hospices and care centers. Prayer shawls are normal knitted or crocheted shawls that volunteers attach a prayer and small cross to. When they are finished, a special prayer is said during the church service and then they are sent on their way. They are meant to provide comfort to those who are ill or going through hard times as a reminder of our Savior's love.

If you are interested in making prayer shawls, we can provide you with yarn and patterns. Completed shawls can be dropped off in the office. Contact the office (715-384-3535 or christ.marshfield@gmail.com) with any questions.

Need a Shawl?

If you or someone you know could use a prayer shawl, please ask in the office and we will get you one. There are also mini "pocket shawls" available in a basket in the Narthex.
---
Marshfield Area Pet Shelter


We strive to help all in need in our community. That includes all of God's creatures. We are a drop off location for donations for MAPS. They are especially in need of Purina Cat and Kitten Food, Tidy Cats Litter, Bounty paper towels, and Clorox Bleach. Donations can be dropped off on the shelf between the Narthex and Fellowship Hall.

MAPS is the first humane organization for cats and dogs that Marshfield has ever had. They strive to provide the best care possible for Marshfield's strays.

For more information on MAPS and for a complete list of items they need, check out their website

here

.
---
Powered by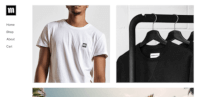 Create your own unique website with customizable templates.