Here at CLC we have a wonderful staff, including two Pastors and a Director of Christian Education. If you need to get a hold of any of them, please contact the church office (715-384-3535 or christ.marshfield@gmail.com).
---
Pastor Daryn Bahn - Senior Pastor

My first memories are of living in the parsonage where my dad was the pastor of a church in a Chicago suburb and my mom was raising a set of twins, me being one of them! Those were special days, and I remember very well when I first understood that I was saved by grace through faith in Jesus, and not by my own good deeds. It was an outdoor worship service one summer, in a pavilion. My dad was preaching there. The acoustic guitars were a-strumming' away, and the singers putting their hearts into it. The song was "Pass It On." The Chicago Folk Service was big in those days, too, and music has always been a part of my life. I also love the old Lutheran Hymnals, and since King James was in use in those days, I looked forward, in addition to learning about Jesus, learning new words Sunday after Sunday, such as in the verse penned by Christopher Wordsworth: "Today on weary nations The heavenly manna falls; To holy convocations The silver trumpet calls, Where Gospel-light is glowing With pure and radiant beams And living water flowing With soul-refreshing streams."

That wasn't the way I normally spoke, but to a little kid who read encyclopedias for fun, it was just a little bit of heaven to try to figure out what illumine meant and why fullness was spelled with only one "l" Yes, I was a strange kid.

I wanted to be a doctor, or an artist, or maybe even combine them together by being a medical illustrator. However, one day on a trip when my brother was looking at a career in the pastoral ministry, I tagged along. Then, I realized that I could use all of the things I enjoyed doing and put them into the Lord's service by being a pastor. I thought I'd give it a year to try. I prayed and asked God to do with me whatever He wanted to do. Since then, I've never looked back. God has been so gracious to me, and now I'm looking at being 50 years old and celebrating my 25th anniversary of ordination.

In college, I met the love of my life, Karen, and, after graduating a year early, I married her. Soon, we found ourselves headed to the Seminary in St. Louis. She taught in the "inner city." as we called it then, and there our first child was born, on a hot September day. How the years fly by! When she was little, we had so many amazing times doing things like going fishing as I was serving congregations in Kansas and "up north." Now her wedding day is fast approaching. Our second child, Andrew, is my amazing buddy. He's autistic. He works in the Library, and he joins me for hikes all around the state of Wisconsin, in Parks and on the Ice Age trail, having adventures, and taking pictures of God's incredible creation. I don't even need a GPS, because Andrew has the state pretty much memorized. Joel is the youngest, and so gifted. He is going to college and studying psychology! We enjoy playing basketball or football and watching action movies!

I've been a pastor at Christ Lutheran since 1999, and have seen many changes in the world and in the lives of the people here, who are so dear to me. I've watched babies who I've baptized grow up before my eyes, and I've been so blessed to be strengthened in my own faith as I've laughed and sometimes cried with my brothers and sisters in Christ. I love each day, with the challenges they bring, and even in the ups and downs of life, I seek to have the Word of God and the message of the cross come first in my life and in the lives of the people I serve. I hope and pray to continue doing what I do for a couple more decades at least! God is good, and the best is yet to come!
---
Pastor Andrew Belt -

Associate Pastor

Phone (church office): 715-384-3535
Click here for email

Bio coming soon!
---
Tammy Schwartz - Director of Christian Education

When I was younger it was my dream to own a toy store. Now I laugh when I think of how different God's plans were for my life (although as a DCE, I still get to play with lots of toys and lead fun games!). I thank the Lord everyday for the opportunities He has given me to share His great plan, His perfect Word, and His unconditional love with children and youth in our church and in our community.

I graduated from Concordia University – Wisconsin in 1989 with a Bachelor of Arts degree in Business. After serving a one-year internship in St. Louis, MO, and receiving my DCE Certification in 1993 from Concordia University – Nebraska, I returned to Wisconsin where I served my home congregation in North Prairie for five years. I was called to serve Christ Lutheran Church as Director of Christian Education in 1998 and have been here ever since.

While most of my family still lives in southeastern Wisconsin, I am thankful for my church family right here in Marshfield.

In my free time I love finding old and interesting things at farm auctions, playing with my cockapoo, Lilly,
reading books recommended by friends, and trying to remember how to play my guitar, flute, and drums.
---
Other Staff
Music Staff
Powered by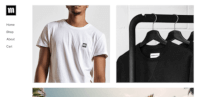 Create your own unique website with customizable templates.