Without our volunteers, worship services wouldn't happen! If you would like to volunteer for one of the following, please contact the office (715-384-3535 or christ.marshfield@gmail.com). You can sign-up for whichever service you normally attend.

Altar Guild


Anyone 21 years or older can join.

Duties include:

Set-up Altar for Communion
Removal of Holy Communion
Changing of Altar paraments for each Church season
Setting up flowers
Various other duties as needed

You will be assigned a month, usually with one other person. There are two communion Sundays generally in one month.
Powered by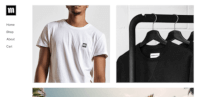 Create your own unique website with customizable templates.